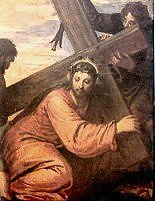 Season of Lent: Solemn Vespers (Sung Evening Prayer)
Lent is an annual season of repentance and conversion (especially through the Sacrament of Penance/Confession) and a time meditate on the Lord's Passion (through the Stations of the Cross). We work to fight against sin and temptation (through our sacrifices, abstinence and fasting) and to grow in virtue (through acts of charity and almsgiving).
I hope everyone is able to make this season a more intense time for spiritual growth, especially through the Ladies Day of Recollection or one of our Lenten Retreats. Please consider attending, and through reflection, prayer, Mass, and the Sacraments, you will be better prepared for the celebration of Easter.
All are invited to a Solemn Vespers (sung Evening Prayer) and Benediction, each Sunday of Lent, 5:00 PM. Experience the prayer of the Church as the Liturgy of the Hours is chanted each Sunday evening at Our Lady of Good Counsel Retreat House.
Ash Wednesday Women's Day of Recollection (LDDCW) Mar. 5 with Bishop Bruskewitz, How we can be Mary in Today's World
Bishop Emeritus of Lincoln, Fabian Bruskewitz, will give a Day of Recollection for women on Ash Wednesday on the topic, How we can be Mary in Today's World. What does it mean to take Mary as a model for our prayer? How do put our faith into action in today's modern world?
The Ash Wednesday, March 5 schedule at the Retreat House includes: 9:30 AM Registration, Conferences, Adoration, Stations, Rosary, Confessions, and concludes with Mass (and Ashes) with the Bishop at 2:00 PM.
$5 on-site registration at 9:30 AM, bring a sack lunch. There is no advance registration for this Day of Recollection sponsored by the Lincoln Diocesan Council of Catholic Women (LDCCW).
Weekend retreat for men and women Mar. 14-16 with Fr. Steve Thomlison, 7 Habits of Highly Effective Catholics
All men and women are invited to start their Lent with a weekend retreat March 14-16 with Fr. Steve Thomlison on the 7 Habits of Highly Effective Catholics.
The retreat theme is based off Stephen Covey's bestseller, the "7 Habits of Highly Effective People", now 'baptized' to see the scriptural foundations behind these habits, and how these principles apply to the life of faith, examining such topics as: how we set priorities, what are the most important things, how can we stay sharp and be re-energized in the spiritual life. A perfect opportunity for Lent, which Fr. Thomlison likens to a time of spring training or spiritual boot camp, a chance to trim away the fat and circumcise the heart so were ready to run the race.
Fr. Thomlison believes retreats are important for laity as part of the New Evangelization. He says, "the New Envagelization involves telling our story to others in order to invite them. Retreats are an opportunity to leave the hustle and bustle of daily life as we need to pause and reflect: Where have I encountered Christ? How has the Lord been working in my life? When have I experienced his mercy? What is my story?" He says that we will then be able to go back into the world and share that mercy by telling our own story, a very powerful way we can invite others to have a similar encounter.
Fr. Steve Thomlison is associate pastor at St. Mary Church in Nebraska City, a Teacher at Lourdes Central Catholic Schools, and is Chaplain for both the Nebraska Army National Guard and the Nebraska State Patrol.
This retreat is open to men and women of all ages. Register Online.
Man-2-Man weekend retreat for men Mar. 28-30 with Fr. Scott Courtney, Immersed in the Word
All men are invited to deepen their Lenten experience with a weekend retreat March 28-30 with Fr. Scott Courtney. The theme, Immersed in the Word is a reminder to all men: bring your bibles ("if you don't, you're a heathen", says Fr. Courtney) and be prepared for a powerful discussion of various Scripture stories about Jesus, and how these passages relate to and were lived out in the lives of the saints.
Fr. Scott Courtney, pastor at St. Anthony parish in Steinauer and Sacred Heart in Burchard, is co-host of the Spirit Catholic Radio program "Live Greater" Thursday nights at 9 PM and can be heard twice a month on Wednesdays on the Spirit Catholic Radio morning show. Ordained in 2000, Fr. Courtney's past parish assignments include St Peter in Bellwood, St Michael in Hastings, North American Martyrs and St Teresa in Lincoln.
Fr. Courtney enjoys giving two retreats each year because he says "these retreats are an opportunity for me to love scripture more, and help others to do the same." He says retreats are an important opportunity so we can respond to the words of Jesus: "Come to me, all who labor and are heavy laden, and I will give you rest. Take my yoke upon you, and learn from me, for I am gentle and lowly in heart, and you will find rest for your souls. For my yoke is easy, and my burden is light." (Matthew 11:25-30)
St. Josemaria Escriva speaks: "Days on retreat. Recollection in order to know God, to know yourself and thus to make progress. A necessary time for discovering where and how you should change your life. What should I do? What should I avoid?" (The Furrow, 177)
This retreat is open to men and women of all ages. Register Online.
New Recording Availables - and Plan Ahead
New CDs/MP3s are now available:
Fr. Andrew Apostoli, CFR gave a retreat on the topic, Living the Our Father in our Christian Life. What does it mean for our lives when we pray: "thy will be done, on earth as it is in heaven"? Do we truly live the words "forgive us, as we forgive those who trespass against us"? Delve deeper into praying the Our Father, and see its meaning for the way we live.
Fr. Gary Coulter offered a retreat on the topic of Holiness in Matthew, reflecting on various passages and stories in the Gospel of Matthew, such as the figure of St. Joseph, the parables on the Kingdom of God, and the Sermon on the Mount. Is holiness truly a real possibility for each one of us?
These and other past recordings are available for purchase, Click here to order online: MP3 Downloads ($10.00), MP3 CD ($12.50) or (Audio CDs) $15.00.
Plan ahead: conclude your Lent with a Palm Sunday weekend retreat given by Fr. Christopher Kubat Apr. 11-13, "That All May be One".
Fr. Coulter invites you to join: An Evening for the Holy Land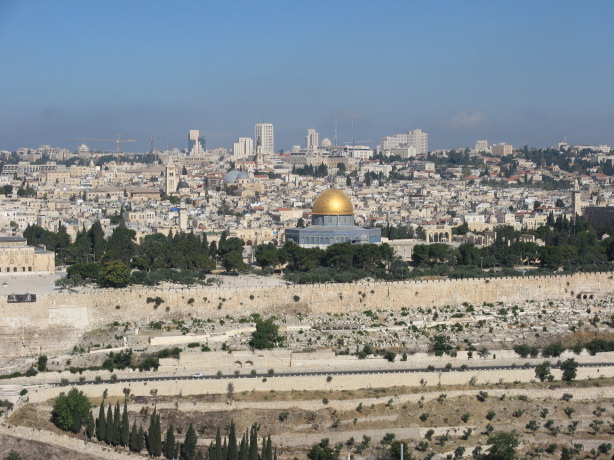 An Evening for the Holy Land will be held Sunday March 16, 5:30 PM at the Lincoln Country Club, 3200 S 24th St, Lincoln NE. Join Bishop James Conley, Fr. Peter Vasco, and keynote speaker Fr. Ryan Lewis at a fundraiser dinner and "hidden auction" in support of the Franciscan Foundation for the Holy Land. $50/seat. RSVP by Mar. 9, 402-643-4802 or heartlandforholyland@ffhl.org
Helping stem the Christian exodus from the Holy Land, the Franciscan Foundation for the Holy Land provides programs and projects of education, employment and housing for the Christians to remain there, working to safeguard the basic human rights of the Christian Palestinian minority living in the Holy Land.
Sponsored by the new Nebraska region of the Franciscan Foundation for the Holy Land. Please consider supporting this important cause benefiting the Christians and churches in the Holy Land. The Retreat House director, Fr. Gary Coulter, has also co-published "Pearls of Peace", a book of rosary meditations with his pictures from the Holy Land, with profits benefiting the Franciscan Foundation. Buy Fr. Coulter's book "Pearls of Peace" on Amazon or see sample pages online.