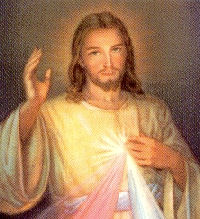 Blessed Holy Week and Easter
Lent concludes with the holiest week of the year: the Holy Thursday Mass of the Lord's Supper, Good Friday reading of the passion and veneration of the cross, and the Easter Vigil, celebrating the light of Christ's resurrection that dispels all darkness in our lives. Make every effort to attend these grace filled days.
The first eight days of the Easter Season form the Octave of Easter and are celebrated as solemnities of the Lord. Each day is another little Easter. The Easter Season continues for 50 days of celebration, even bigger than Lent. The Gospels of Easter relate the story of Christ's resurrection and how the apostles and other disciples meet the risen Lord Jesus, who tells them (and us): "Peace be with you. Do not be afraid!" And the first reading will be from the Acts of the Apostles, the story of the early Church and first Christians, who go out and proclaimed the resurrection faith, bringing thousands more to believe in Jesus risen from the dead.
Don't forget: start your Divine Mercy Novena on Good Friday, and consider attending a Divine Mercy Retreat.
April 6 Easter Monday Pilgrimage of Religious Communities
Celebrate the Octave of Easter, and the Year of Consecrated Life, by joining a Pilgrimage Tour of Religious Communities on Monday April 6.
Only five seats remain, so make your reservation today by contacting the Retreat House: goodcounsel@cdolinc.net or 402-786-2705.
Charter Bus is $40 per adult, includes buffet lunch, prayers throughout the day, and Mass led by Fr. Gary Coulter. 8:00 AM start at Little Flower Day Care, 9141 S 78th St, Lincoln; return about 5:00 PM. (Little Flower Day Care is next to St. Michael Church; take either 70th or 84th Street until just south of Yankee Hill Road, turn onto and follow Yankee Woods Drive.)
Visit six religious communities: Sisters of Mary, Queen of Mercy, Lincoln; Holy Spirit Adoration Sisters, Lincoln; Marian Sisters, Waverly (and newly renovated Chapel!); Carmel of Jesus, Mary and Joseph, Agnew; Cor Mariae Schoenstatt Shrine, Crete; and School Sisters of Christ the King, Lincoln.
Print off your "Pilgrim Passport" and find out more about the Year for Consecrated Life at www.lincolndiocese.org/YCL
Weekend retreat for men and women Apr. 10-12 with Fr. Christopher Kubat, Divine Mercy
Father Christopher Kubat, Director of Catholic Social Services, will give a weekend retreat on the topic of "Divine Mercy". Fr. Kubat has been a priest for 16 years, served at St. Cecilia parish in Hastings and St. Mary parish in Lincoln. As Director of Catholic Social Services in the Diocese of Lincoln, he is known for his Seedlings Column in the Southern Nebraska Register, and the many charitable works done through Catholic Social Services under his direction.
Jesus asked St. Faustina that the Feast of Divine Mercy be celebrated on the Sunday after Easter, saying: "Mankind will not have peace until it turns to the fount of my Mercy." Celebrate this "Mercy Sunday" weekend in a special way with a retreat that Fr. Kubat says, "will help you to be immersed in the bountiful ocean of God's mercy."
Fr. Kubat says there is only one reason to go on a retreat, "to grow in holiness, to grow closer to God; and a growth in our love of neighbor will logically follow." He is an avid promoter of Good Counsel Retreat House and says, "Once someone has found the jewel the Retreat Center is, they will make it their mission to encourage their family and friends to attend." If you have had a good experience at the Retreat House, you have a mission to spread that word, don't place the lamp under a bushel basket.
Even if you are unable to attend the retreat, be sure to go to Confession that week and by receiving Communion on that Sunday. We can honor the mercy of the Lord by venerating the Image of The Divine Mercy, and by our prayers and works of mercy.
This retreat is open to men and women of all ages. Register Online.
April 24-26 Weekend retreat for Men and Women with Fr. Andrew Apostoli, Carrying Your Cross along with Christ
Father Andrew Apostoli, CFR, is a member and co-founder of the Community of the Franciscan Friars of the Renewal. He was ordained a priest by Bishop Fulton J. Sheen in 1967. He has been active in teaching, preaching retreats and parish missions, and in giving spiritual direction. He has produced several TV series for EWTN and written numerous books, his most recent book is Fatima for Today.
Fr. Apostoli will give a retreat for men and women Apr. 24-26 on the topic, Carrying Your Cross along with Christ. What did Jesus mean when He said, "Take up your cross and follow me"? Explore how baptism is only a beginning of one's coming to Jesus Christ for salvation and following Him. To come to Jesus Christ further means to die to self and sin and to become so desirous of Christ and His holiness that one will make any sacrifice for Him.
This retreat is open to men and women of all ages. Register Online.
Teresa Monaghen: Magnificat and Women's Retreat
All women are invited to two opportunities to hear Teresa Monaghen of the Pro Sanctity Movement. Teresa has 34 years of experience giving retreats, conferences, parish missions and spiritual direction to people of all ages and backgrounds, to consecrated, laity and priests. Teresa programs with Spirit Catholic Radio and is also involved in the Healing Hearts Ministry. Teresa's favorite scripture verse is: "With God, all things are possible!" Luke 1:37-38.
Teresa Monaghen will be the Speaker for Magnificat of Lincoln's Spring Prayer Meal for Women on Saturday, April 18 at Hillcrest Country Club, 9401 East O Street in Lincoln, Nebraska at 9:30 a.m. Hear Teresa's testimony of her own journey of faith. Pre-paid Registrations only by Wednesday, April 8, no walk-ins please. Make your $15 check (student price is $10) payable to Magnificat and mail them to: Tina Colgan, 521 N 56 ST, Lincoln, NE 68504. For more information, please contact Magnificat Coordinator Rhonda Litt at 402-489-3819 or 402-525-6396.
A 2-Day retreat for Women May 6-7 at Our Lady of Good Counsel Retreat House in Wavely. Teresa Monaghen will lead reflections on "The Gospel of Joy for Women - In the Spirit of Pope Francis and Our Lady". Join us the Friday evening and Saturday before Mother's Day - open to women of all ages, married or single (not just mothers). $100 Register Online.
Plan Ahead for May
Msgr. John Perkington, weekend retreat for Men and Women May 1-3: Spiritual Foundations of Discipleship. Msgr. Perkington is the Superintendent of Schools of the Diocese of Lincoln. A guide to the basic principles of prayer, which is the foundation behind the spiritual life of every Saint. This retreat will not only be for those who want to develop a life of prayer, but also for those looking to go deeper as disciples seeking union with Christ. Coming a month after Easter, this retreat would be an excellent opportunity for those who join the Church, or anyone who wants to renew their baptismal commitment by having a better relationship with the Lord.
Teresa Monaghen will give a Reflection for Women Fri. May 8-Sat. May 9: The Gospel of Joy for Women - In the Spirit of Pope Francis and Our Lady. Teresa Monaghen is the local Moderator and General Counselor for the Pontifical Secular Institute of the Apostolic Oblates of the Pro Sanctity Movement and the Local Director of the Pro Sanctity Retreat Center for Adults and Camp for Girls in Elkhorn, Nebraska. She has been happily, perpetually, joyfully vowed member since 1989. Teresa chose her Lord as her spouse becoming a consecrated lay woman, saying her life has never been the same since!